Living in The Shoals
Looking to move to a small metropolitan area in the Deep South which is rich with culture and offers an affordable cost of living? Look no further than the Quad-Cities, also known as The Shoals.
What is The Shoals?
The Shoals is a metropolitan region located in the northwestern corner of the state of Alabama comprising Colbert and Lauderdale counties. Officially, its name is the "Florence-Muscle Shoals Metropolitan Area." Here, the locals usually refer to it as the Tri-Cities or the Quad-Cities. The "Quad Cities" which comprise the Shoals are:
This is not a crowded region; there are only about 200,000 people who inhabit the entire metropolitan area. These small cities are the hub of a thriving economy however, drawing around 410,000 commuters from the outlying areas. What can you expect if you move to the Shoals? Below is a breakdown for each of the Shoals' four cities. Data below is taken from Sperling's Best Places.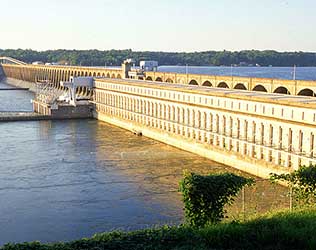 Living in Muscle Shoals
Muscle Shoals is the cultural heart of the Quad-Cities area, and is home to a population of 13,706. It has been growing swiftly. Just over the past 18 years, the number of people calling the city home has increased by 42.61%.
Jobs
Muscle Shoals' reported unemployment rate is 7.6%, which somewhat higher than the nationwide average of 5.2%. Jobs have been declining at a rate of 1.42% in recent times, perhaps because it is hard for openings to keep up with the rapid population increase. For this reason, it is smart to have a job lined up in advance of your move.
Cost of Living
The cost of living in Muscle Shoals is quite reasonable. With the US average set at 100 on Sperling's index, Muscle Shoals rates an 88, which makes it significantly more cost-effective to live here than it is in many other locations across the country. There are substantial savings across the board when it comes to groceries, healthcare, and housing. Utilities are about average, while transportation is marginally less expensive than it is nationwide, as are miscellaneous costs. With housing rating 100 on the cost scale nationwide as an average, in Muscle Shoals, it is only 73. This is a bit more expensive than Alabama's average of 67. The median cost for a home is reported as $133,600, which is significantly less than the $216,200 nationwide average.
Education
Schools in Muscle Shoals are not as well-funded as they are nationwide ($11,887 per student versus $12,383 per student on average across the country). The upshot is that there is approximately 1 teacher to every 15.6 students. That means that students are able to receive the personal attention they need to succeed.
Crime
On a scale from 1 to 100 where 1 is the smallest amount of crime and 100 is the largest amount of crime, Muscle Shoals rates a 37.3 for violent crime and a 60.1 for property crime.
Commutes
On average, it takes most people living in Muscle Shoals around 25 minutes to commute to work, which is right around the nationwide average.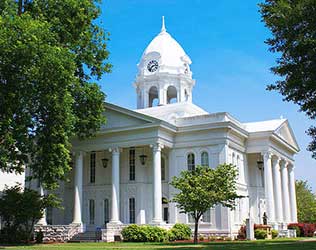 Living in Tuscumbia
Whereas Muscle Shoals is Colbert County's largest city, Tuscumbia is the county seat. It contains much of historical interest (see "What To Do in the Shoals), and is home to a population of 8,474. Population growth here has been fairly slow (0.73%).
Jobs
Tuscumbia's unemployment rate is 7.6%, the same as Muscle Shoals, likewise with the reported decrease of 1.42%.
Cost of Living
The cost of living in Tuscumbia is even lower than it is in Muscle Shoals, set at 81 on the index where 100 is the nationwide average. There are savings in all areas, but particularly housing. As mentioned previously, 67 is the Alabama rating for housing costs. For Tuscumbia, it is only 51. The median home cost is only $99,500.
Education
Schools in Tuscumbia spend only $9,061 per student, but there is a good student-to-teacher ratio (only 16.2 students for every teacher in the town).
Crime
On an index from 1 to 100 where 100 is the highest crime level, Tuscumbia's violent and property crime ratings are both 52.5.
Commutes
On average, most commutes in Tuscumbia last around 29 minutes.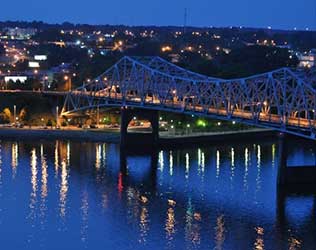 Living in Florence
Florence is the county seat of Lauderdale, and is the largest of all of the Quad-Cities. With a population of 40,026, it serves as the economic center for this entire region of Alabama. The population has been increasing at a rate of 9.88% since 2000.
Jobs
The unemployment rate in Florence is 7.2%, with jobs decreasing at a rate of 1.48%
Cost of Living
Florence's cost of living on the index is just 84.7 compared to the nationwide 100 average. While there are savings across the board, the most notable ones are in the housing market. The housing index for Florence is set at only 63, which is lower even than Alabama's 67 average. This places the median cost of a home at $113,700.
Education
Florence is one of the best choices in the Shoals for education. Around $12,471 is spent on each student (which is actually a tad higher than the national average), and there are only 14.5 students for every teacher.
Crime
Crime in Florence is roughly comparable to what it is throughout the Shoals. The violent crime rate is indexed at 53.2 and the property crime rate is indexed at 53.3.
Commutes
One of the best things about living in Florence is undoubtedly the low commute times. The average is a mere 7 minutes!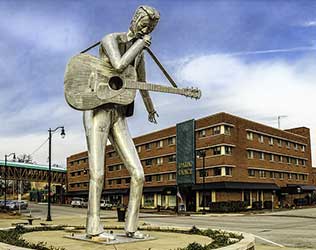 Living in Sheffield
Finally, let's talk about Sheffield. Sheffield is actually home to a slightly larger population than Tuscumbia with 9,039 inhabitants.
Jobs
The unemployment rate reported here is 7.6%, with jobs declining at a rate of 1.42%.
Cost of Living
Among the biggest attractions of Sheffield is its low cost of living. With the nationwide average set at 100, Sheffield is indexed at only 75.7. As you might guess, costs are lower in all categories, but the most pronounced savings are in the area of housing. As you know, Alabama's housing index at 67 already makes the state a great overall choice, but Sheffield's housing costs are rated at only 34. That is much less expensive than the average nationwide. What does that equate to in dollar terms? At the time of this writing, the median cost for a Sheffield home is only $65,300. Contrast that with the $125,500 average for Alabama and the $216,200 average nationwide! A house in Sheffield is an excellent deal.
Education
Public schools in Sheffield invest around $10,687 in the education of each student. There are around 12.8 students for every teacher.
Crime
Violent crime in Sheffield is indexed at 66.9, while it is indexed at 54.7 for property crime.
Commutes
Commute times in Sheffield are pretty close to average, around 24 minutes.
Overall Portrait
Based on the above, what can we say about living in the Shoals?
Cost of Living
It is considerably more affordable to live in the Shoals than it is to live elsewhere in the country on average. Nowhere is this more true than when it comes to housing.
Jobs
Jobs are on a slight decline in the Shoals, so setting up work before you move to the area is wise.
Commute
Commute times are on the average to low side and crime rates are pretty low as well. Public school spending on students is not as high as it is elsewhere in the country, but this is the norm in the Southeast.
What to Do in The Shoals
Now that you are familiar with the stats, what can you expect day-to-day life to be like in the Shoals? Well, for starters, the weather is nice. Highs during the summer can climb up into the 90s, while lows in the winter may dip just below freezing. A couple inches of snow is normal, with rainfall around average and around 208 days of sunshine per year. As for leisure, there is a lot to see and do in the area. Hit the fairway for a round of golf at the Robert Trent Jones Golf Trail in Muscle Shoals, or visit Helen Keller's Birthplace and Home in Tuscumbia. Music fans can visit the FAME Recording Studios and the Alabama Music Hall of Fame, while architecture buffs can stop by the Frank Lloyd Wright Rosenbaum House Museum. At the end of a day out, you can sit down to a delicious Southern meal at one of the areas many popular restaurants or cafes.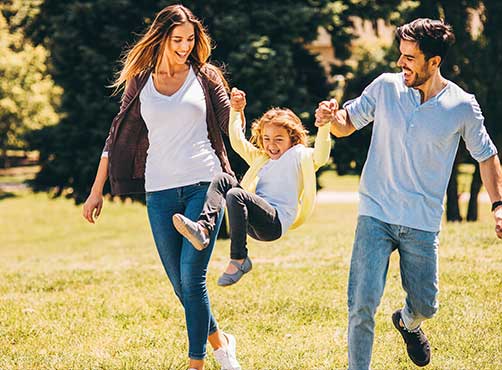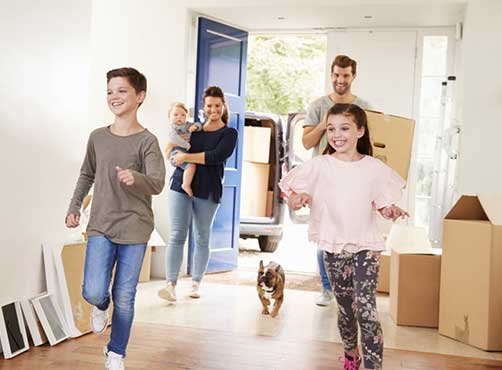 Let Us Help You Buy Your Dream Home in The Shoals
If you've fallen in love with the Shoals, you've come to the right place. GoPrime Mortgage, Inc. is your Shoals housing experts, specializing in jumbo, FHA, USDA, VA and conventional loans in Florence, Muscle Shoals, Tuscumbia and Sheffield. Give us a call today at
(205) 495-0313
, and we will help you move into the Shoals home of your dreams!
Apply Securely Online >>
What Our Clients Have to Say